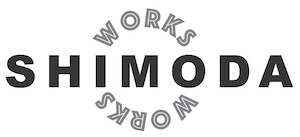 BOOKS + ART
Welcome to Shimodaworks Books + Art! Founded in 1996, for twenty-five years we've written award-winning books, created acclaimed art and graphics, designed cutting edge multimedia projects, and built transformative educational technology. Our works have garnered fans around the world, and helped our clients achieve their vision of excellence.

Along the journey, Todd Shimoda's novel, The Fourth Treasure, with art by LJC Shimoda, won first place at the New York Book Festival. It was translated into several languages, including Italian and became a bestseller in Italy. Todd's novel OH! A Mystery of "Mono No Aware," also with art by LJC Shimoda, was an NPR Summer Best Read. We were the graphics designer and lead programmer for an online, multimedia learning platform called the Web of Inquiry, which received over a million dollars in funding. We've worked with large companies such as Levi Strauss, Hewlett-Packard, and a startup acquired by Google, as well as small ones, including two highly respected indie presses.

We've distilled a quarter-century of these successes into Shimodaworks Books + Art. We craft and publish the highest quality, genre-bending fiction and art - especially unique works combining both. On our website, you'll find stories and art that will intrigue and inspire, excite and surprise, and perhaps, if even in some small way, change your life.
OUR ADDRESS
1157 N Euclid Ave
Upland CA
91786 USA