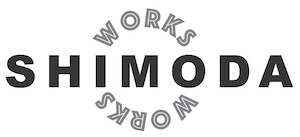 BOOKS + ART
Autumn Wind, Weeps

A novel in-progress by Todd Shimoda

Art by LJC Shimoda
Pulsing with intrigue, full of provocative ideas, this novel alternates between computer programmer Gina Oh's reach for the pinnacle of artificial intelligence, and a wandering poet of five hundred years ago, Akikaze, who is searching for poetic luminosity.

Trying to find a client for her Tokyo tech company, Gina's love of poetry inspires her to create an AI author that can understand poetry and create a story from a set of poems. Her work leads her to an engineer controlling the largest database of poetry, and then to a poetry club, more cult-like in its secretive membership.

Akikaze stumbles upon a mysterious village in a dark ravine where he is mistaken for a missing priest, presumed dead at the poet's hands. He uses his role and a village woman's sensuous appeals to elevate his poetry beyond what he imagined.

The two worlds, separated by centuries, are like matter and anti-matter - explosive if they meet.
OUR ADDRESS
1157 N Euclid Ave
Upland CA
91786 USA