365 Views of Mt. Fuji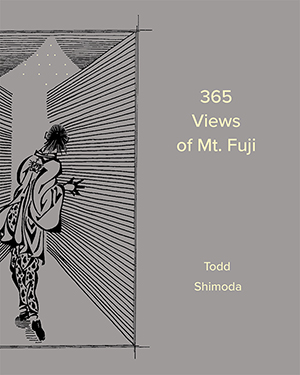 Todd Shimoda
Art by LJC Shimoda
440 pages 6 in by 9 in
$35.00 Hardcover (978-1-956358-03-2)
$25.00 Paperback (978-1-956358-04-9)
$15.00 Ebook (978-1-956358-05-6)
Purchase at Shimodaworks online store
Available through your favorite bookstore or online retailer, we recommend
IndieBound
.
Prestigious Tokyo art curator Keizo Yukawa is hired by robotics magnate, Ichiro Ono, to create a monumental museum for Ono's ancestor, Takenoko, who painted a view of Mt. Fuji every day for a year. Yukawa soon finds all is not as it seems with Ono and his intensely dysfunctional family, all of whom have inherited pieces of Takenoko's genius and madness.
Will Yukawa survive his descent into their strange world? The novel is full of dangerous aesthetics, visionary artificial intelligence, and delightfully dark humor. Over 400 works of art in the book tell their own dramatic tale.
A reader says:
365 Views of Mt. Fuji is a powerful noisy attack. Even at this moment I am feeling the hot wind. I can't get out from the storm.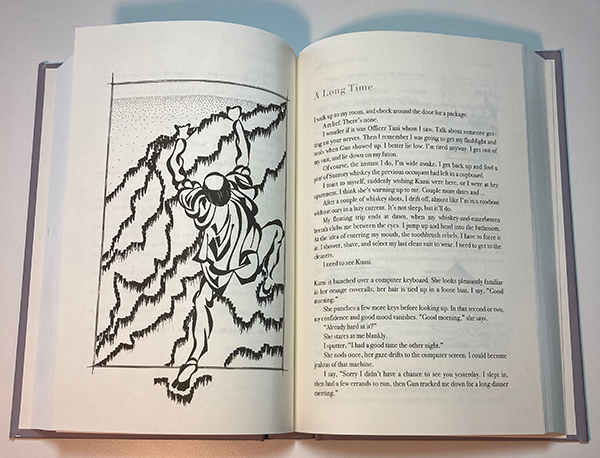 Originally published in 1998 (Stone Bridge Press, Berkeley, CA), this 25th Anniversary Edition has been updated and redesigned.
Autumn Wind, Weeps
is a followup to this novel, more info
here
.
View the art show!
(YouTube 1 min)