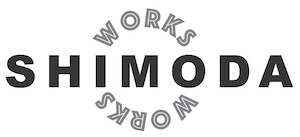 BOOKS + ART
Welcome to Shimodaworks - stories and art that will intrigue and inspire, excite and surprise, and perhaps, if even in some small way, change your life.
NEWS
Shimodaworks celebrates 25 years
September 2021

Shimodaworks has been creating books and art, multimedia projects, and educational technology for a quarter of a century. We've distilled our successes into Books + Art. During this anniversary year, we will be announcing several exciting books and art projects, so please check back often and follow us on your favorite social media platform. Cheers to the next twenty five!


FEATURED TITLES AND ARTWORK
OUR ADDRESS
1157 N Euclid Ave
Upland CA
91786 USA